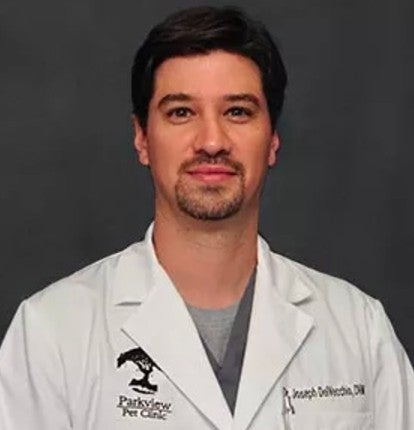 Joseph DelVecchio, DVM, Medical Director
Dr. Joseph DelVecchio earned his Doctorate in Veterinary Medicine from the University of Georgia in 2006 and spent the next 7 years as a small animal practitioner in southern Massachusetts before moving to Southern California to join the staff at Parkview.
He enjoys helping owners provide enriching environments and effective preventive care for their pets, with a focus on maintaining the best possible quality of life for their four-legged friends.
In addition to working with dogs and cats, Dr. DelVecchio enjoys occasionally helping out with less traditional pets, including ferrets and reptiles.
When not at Parkview, Dr. DelVecchio spends his time reading, cooking, touring museums and trying to keep his cockeyed cat, Tony, out of trouble. He enjoys limited success with that last one.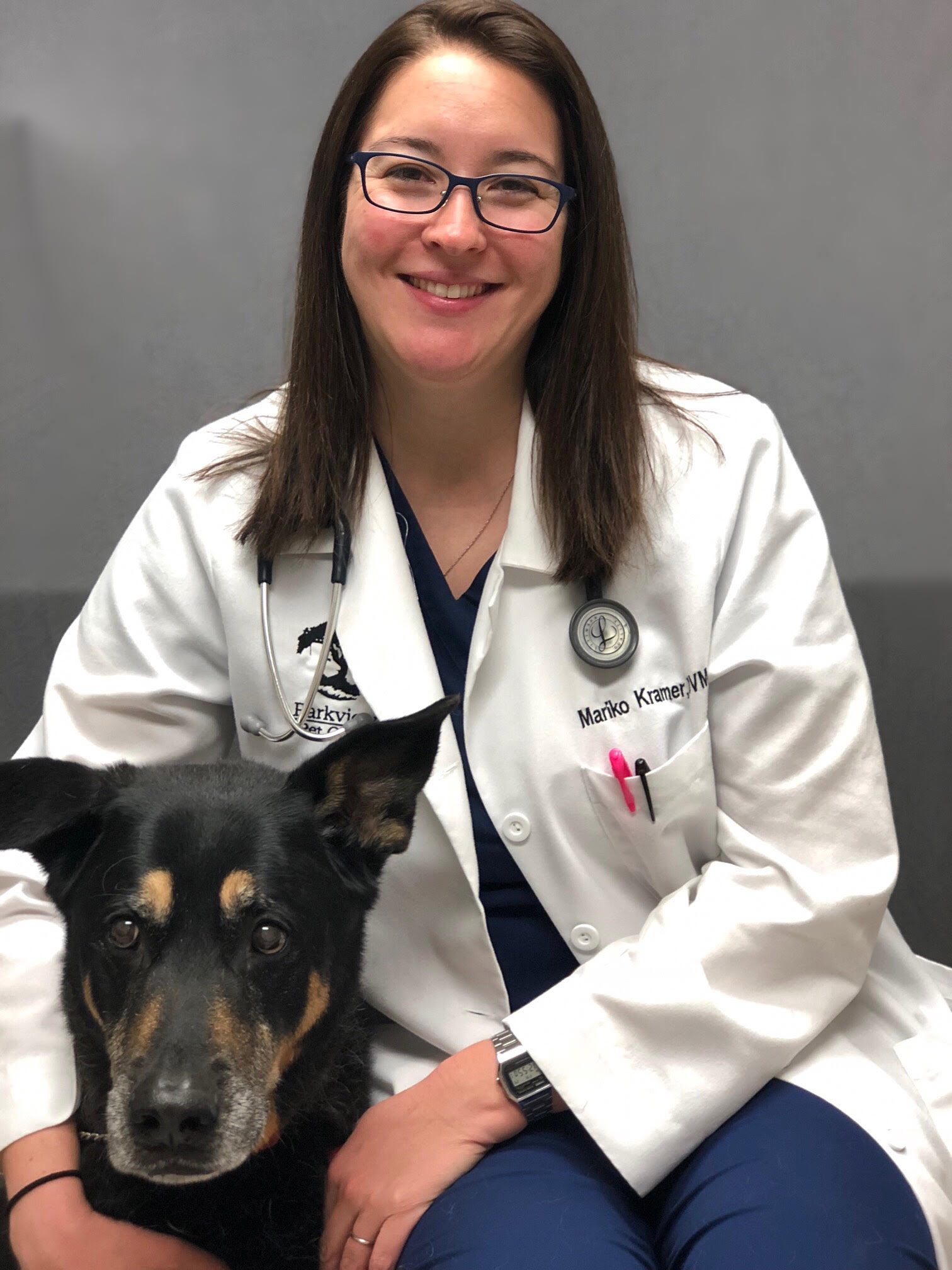 Mariko Kramer, DVM
Dr. Mariko Kramer earned her Doctorate of Veterinary medicine from the University of California Davis in 2009. She then continued her education in internal medicine, surgery, oncology, and emergency medicine through an internship at Veterinary Medical and Surgical Group (VMSG) in Ventura.
Dr. Kramer has an interest in internal medicine and helping pet parents care for their pets with acute and chronic diseases. Preventative care and educating pet parents are very important to Dr. Kramer and allows her to work as a team with clients to provide the best care possible for their loved ones.
When she is not helping pets at Parkview, Dr. Kramer likes to relax with her family, watch movies, hike, and camp. Her and her family have one amazing furry child, Riley the German Shepherd mix that she adopted while in vet school. Riley's senior status helps her understand the special needs of senior pets and the importance of maintaining a good quality of life for them.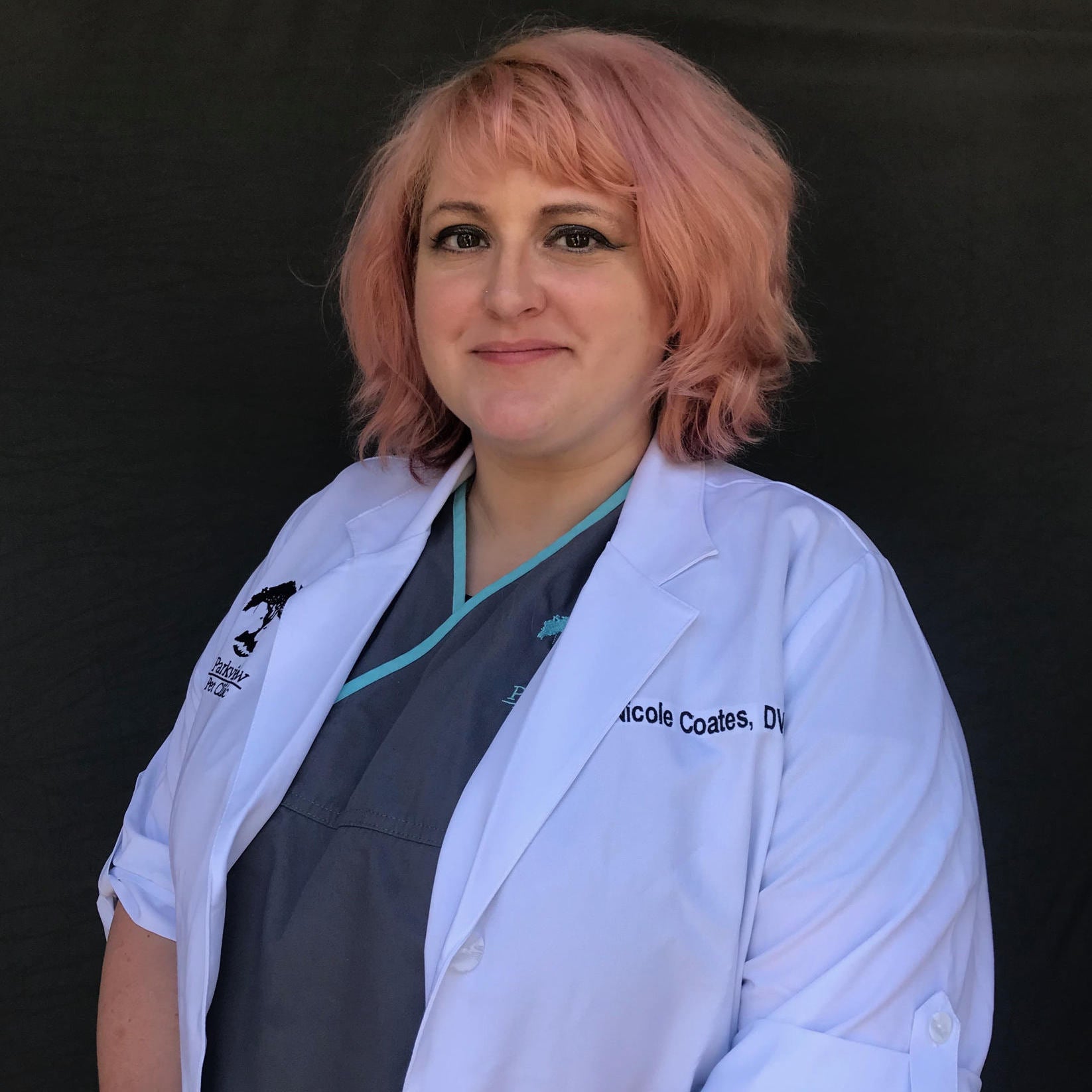 Nicole Coates, DVM
Dr. Nicole Coates graduated from The University of Minnesota College of Veterinary Medicine in 2009. After veterinary school, she completed an internship in small animal medicine and surgery, shelter medicine, and humane law enforcement at Bergh Memorial Animal Hospital of the American Society for the Prevention of Cruelty to Animals (ASPCA) in New York, and then worked for one year as a feline-exclusive veterinarian. She joined the Parkview team in July 2018 and is working with us once a week. Dr. Coates is a certified trainer in Small Animal Restraint & Handling and Small Animal CPR, through Basic Animal Rescue Training, a program that teaches firefighters, police officers, paramedics, and other first responders how to capture, restrain, assess, and perform first aid on animals they encounter in the course of their duties.
She lives with her two cats Wednesday and Miss Ghostie.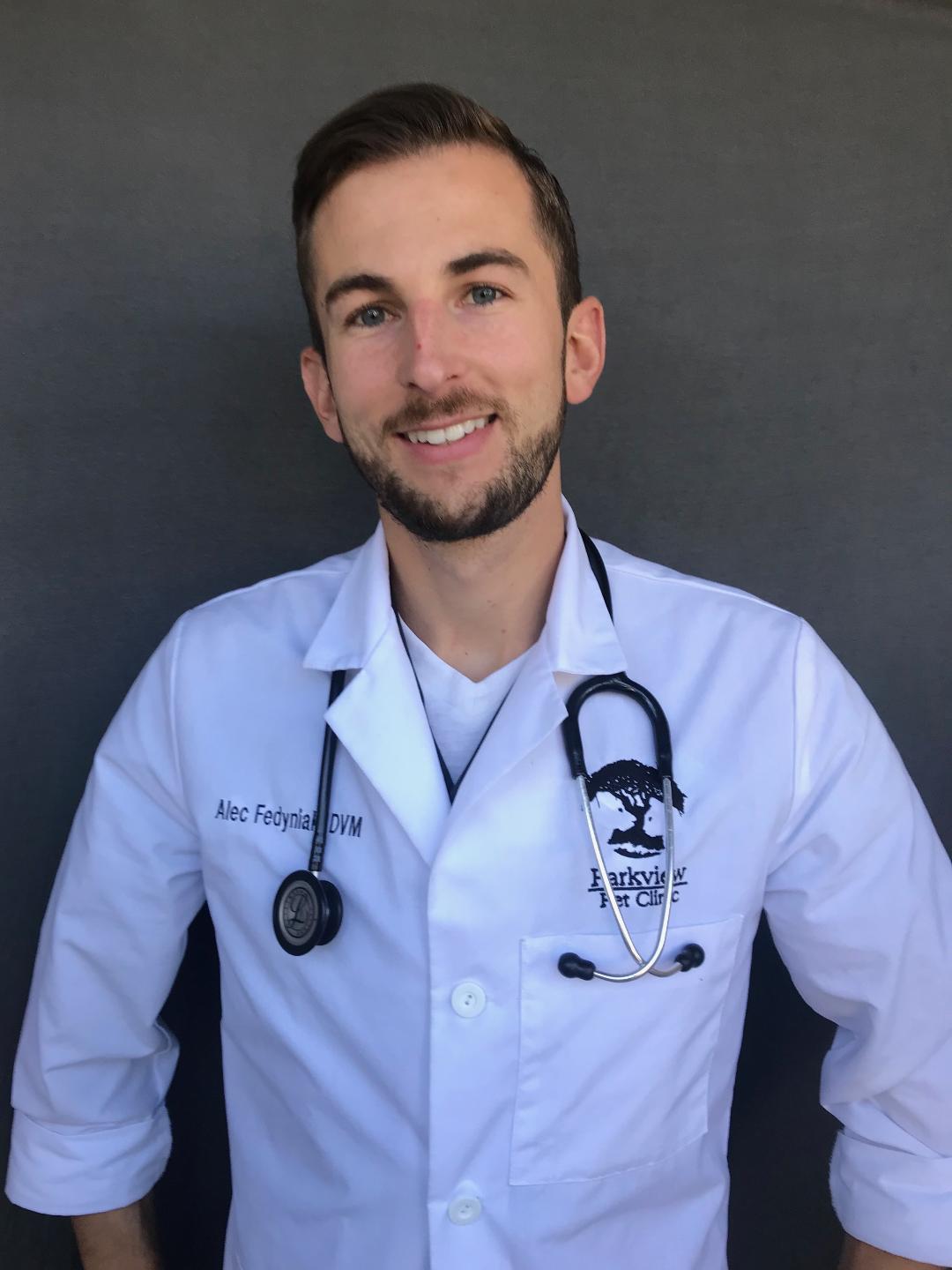 Alec Fedyniak, DVM
Dr. Alec Fedyniak earned his Doctorate in Veterinary Medicine from the University of Illinois in 2015. After graduation, he practiced small animal medicine in Chicago for 3 years before moving to Southern California in 2018. As a third-generation veterinarian, Dr. Fedyniak learned compassion and care for animals from a very early age. Throughout his lifetime, he has had the privilege of working with interesting creatures such as lions and tigers, and has even performed surgery on a fish! What Dr. Fedyniak enjoys most about general practice is the opportunity to be involved in every aspect of your pet's health from preventative care to medicine and surgery. Dr. Fedyniak enjoys spending time with his girlfriend, Jessie, their two dogs, Koda and Wall-E, ball python, Kaa, and horse, Bourbon. He looks forward to exploring all of the outdoor activities Southern California has to offer as well as spending free time working on art and photography.
Helen Sindell, DVM
Dr. Sindell joined our team in 2019 and we are so excited to have her!
Managers
---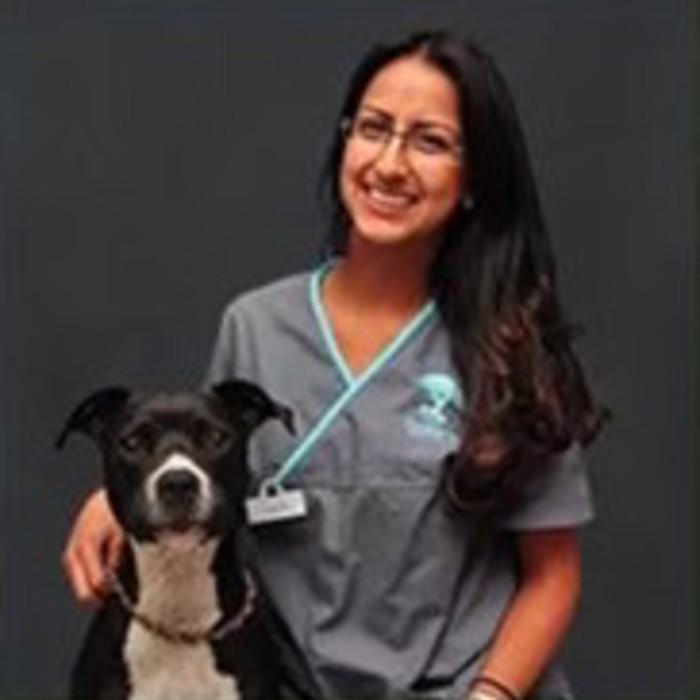 Vanesa
Office Manager &
Registered Veterinary Technician
Vanesa started working at Parkview Pet Clinic as a veterinary technician in May 2014. She has been in the animal business since 2007 and has gained many new skills on the way. Vanesa received her AS in Natural Sciences and Veterinary Technology. She recently passed her boards test and is now an RVT. She aims to continue showing team work, support and educational growth to the Parkview Staff. She has been co-managing the hospital since Oct 2017 and strives for a continuing positive transition as the years come. She has a dog named Candy and a cat named Hydra.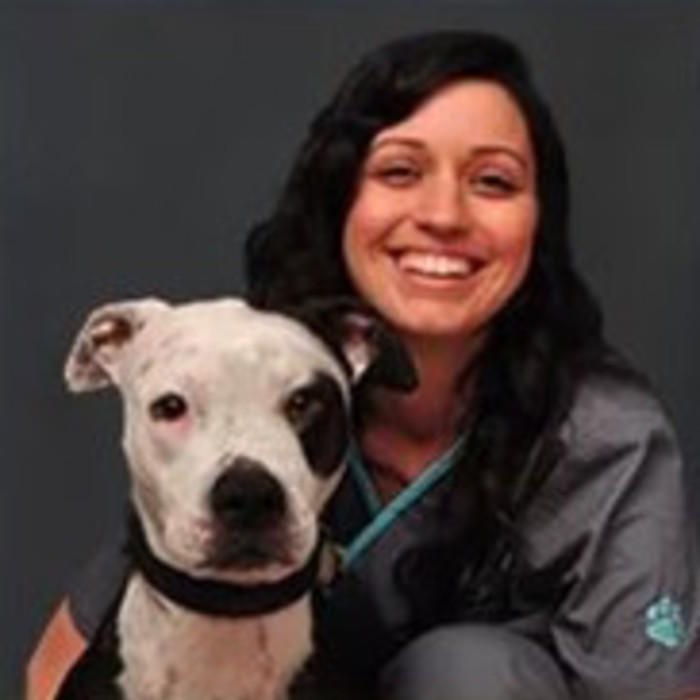 Michele
Office Manager &
Reception
Michele has been working in the Veterinary field since 2005, gaining experience in all areas of a veterinary practice. She joined the Parkview family in 2014 as a Lead Receptionist. With her growth in field and great managing skills, it has led her to be one of the Hospital Managers at Parkview Pet Clinic. She passionately believes in providing the highest quality of patient care in a compassionate environment that provides exceptional client service and education. When not at work Michele enjoys reading, cooking and spending her free time with her two pit bulls Tuna and Mr. Furley.
Front Desk
---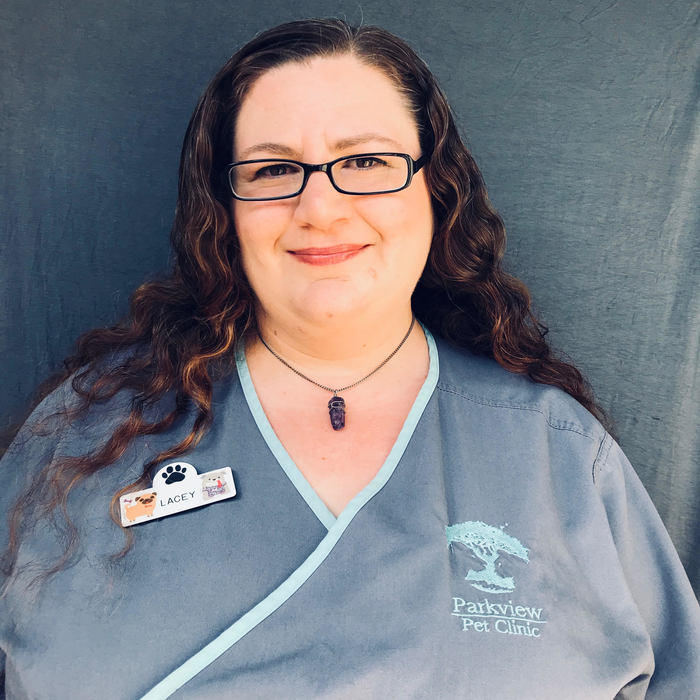 Lacey
Lacey has been with the Parkview team since May 2016. She enjoys working with such a friendly and talented staff. She lives in Pasadena with her sister and pug Phoebe. She enjoys camping, going to concerts & plays, Indian food, scenic drives, yoga, playing guitar, gardening and caring for animals.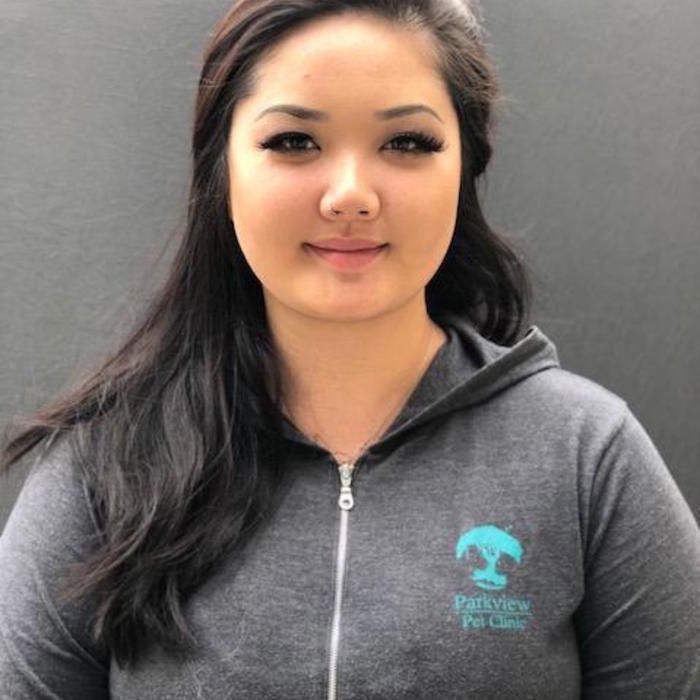 Cindy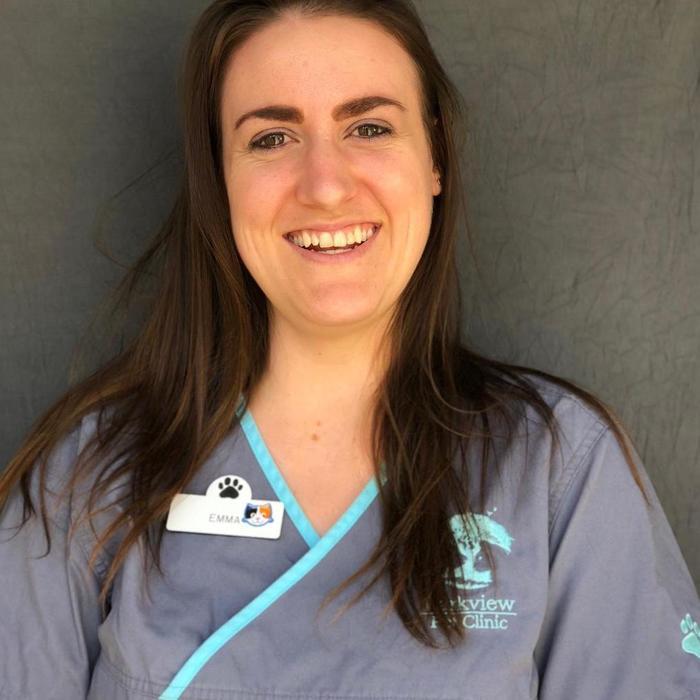 Emma
Vet Techs
---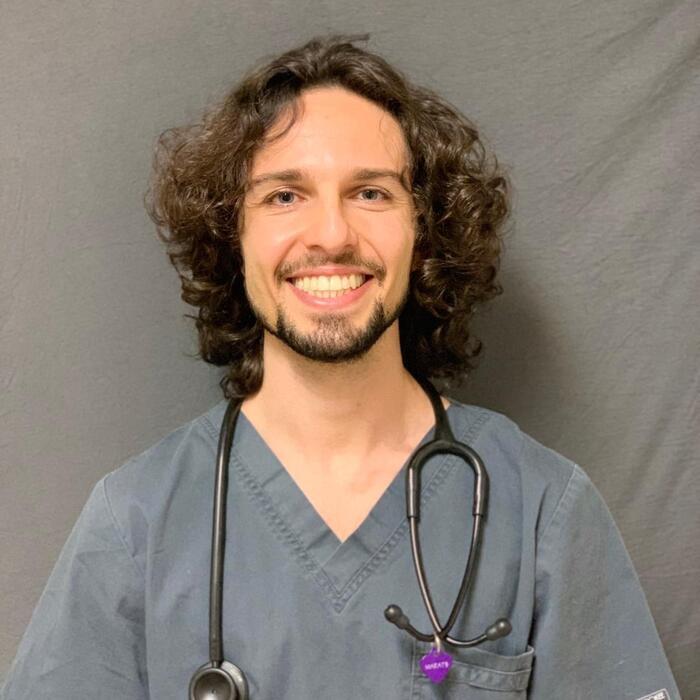 Marat RVT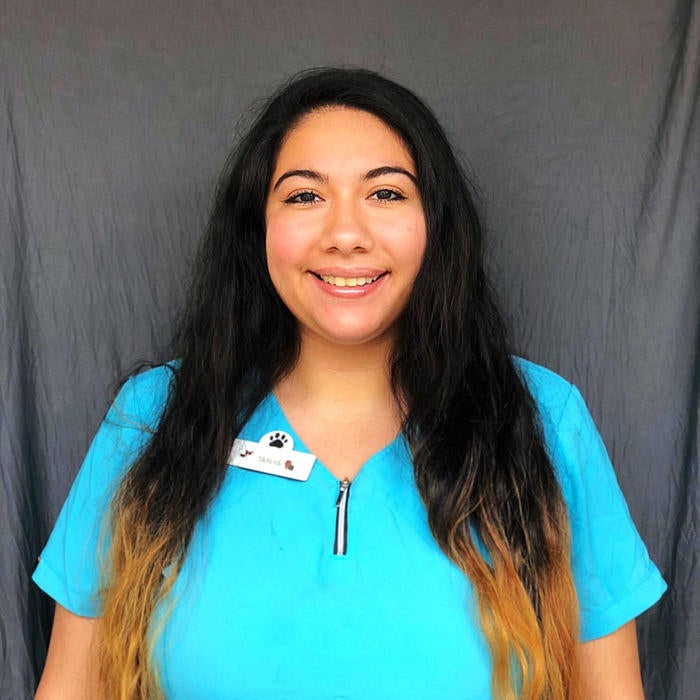 Tanya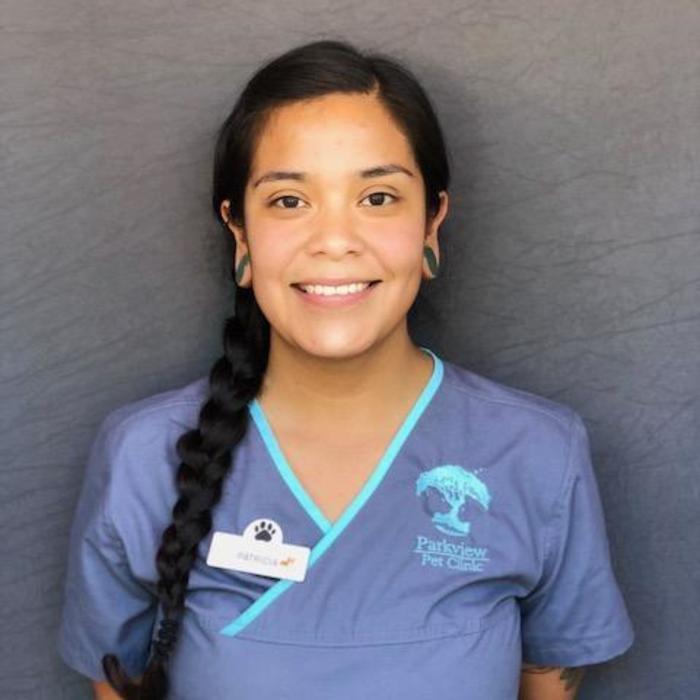 Patricia
Tech Assistants
---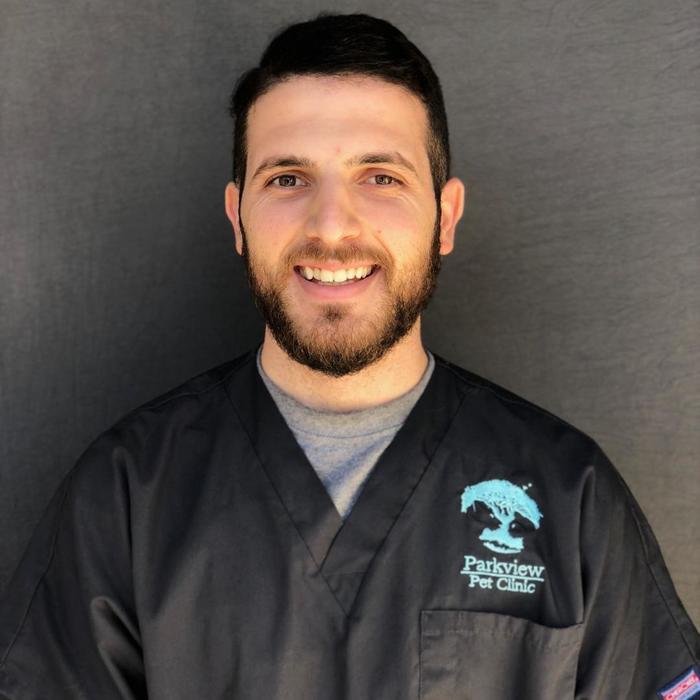 David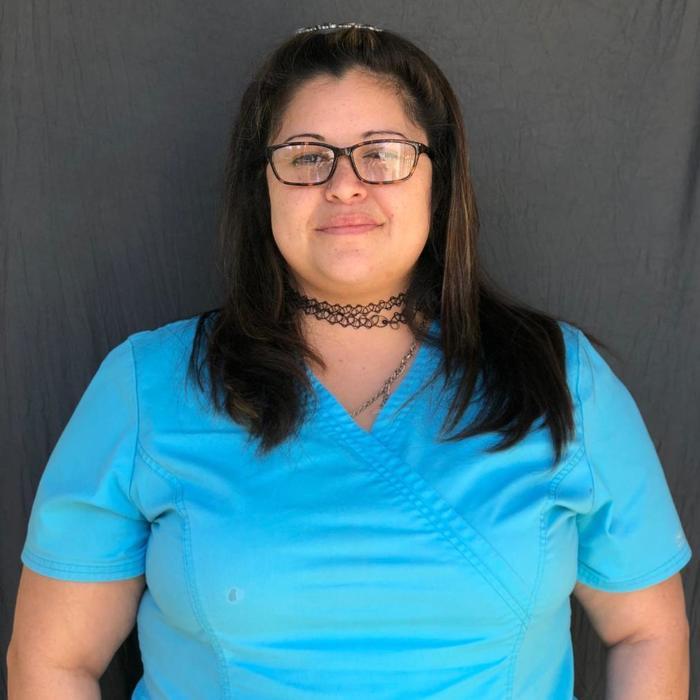 Natasha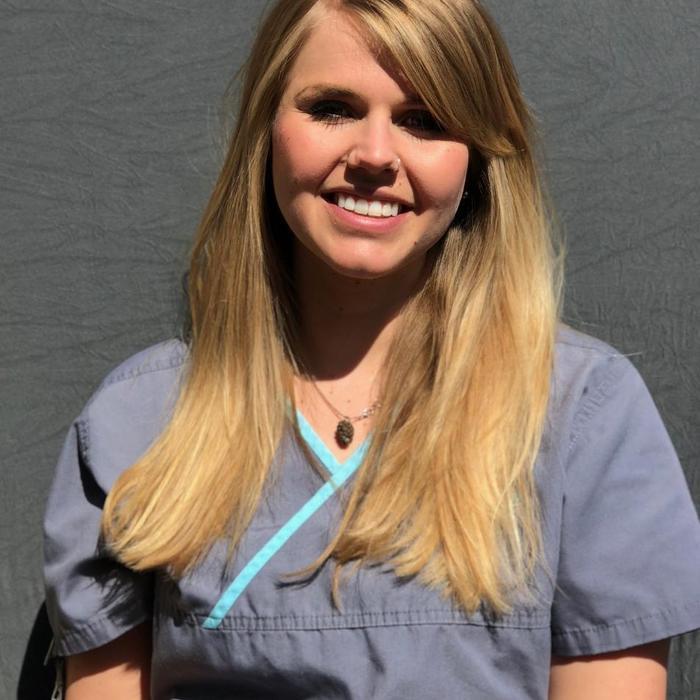 Helene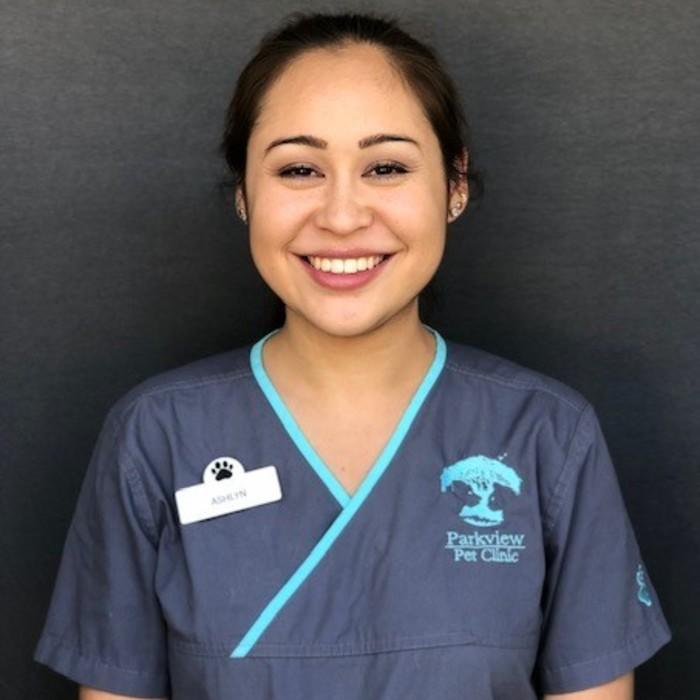 Ashlyn
Just Food For Dogs
---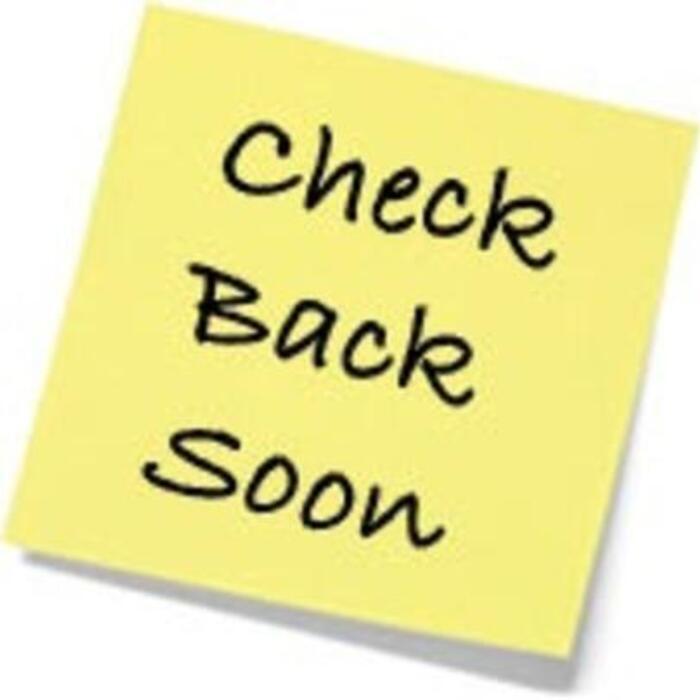 Currently, Just For Dogs is closed because of COVID-19. We will keep you updated on when it will be back open!